LAS VEGAS
Best Things To Do In Las Vegas
Las Vegas is the worlds best playground for adults wishing to relax and party!
Open everyday. 24 hours non stop.
Book a flight, a room and take a tour!
You can gamble, sit around a pool or shop.
But one thing is for sure you will be visually amazed by the casinos, their resorts and continual entertainment.
Las Vegas Casinos are big, really big!
Sightseeing is as only Las Vegas can!
Every Casino is a different Theme, enormous and definitely entertaining.
To give you an idea of Las Vegas.
At one end (the Southern end if you have a compass!) you have the imposing 43 Storey Golden Towers of The Mandalay Bay Casino & Resort. Boasting over 3,600 rooms serviced by 24 elevators and wiTh a South Seas Island theme.
Next door is the striking Luxor Casino and Resort recreating an Egyptian Pyramid. On top is a searchlight that shoots skywards and is said to be visible from the moon. Not that we can say that's true but you may be starting to understand that Vegas is big and in your face.
Las Vegas Strip South End
Next to the Luxor is the Fantasy Fairytale Castle Land of Excalibur complete with jousting knight performances.
By the way these three are joined by a free train ride or you can walk through the shopping malls which connect them.
You may be getting the feeling of a unique one of a kind adult wonder land.
There is no other place in the world like Las Vegas.
The size is amazing with each casino taking up at least 5 city blocks across and deep.
Las Vegas Giant Entertainment Casinos
If you think that's great add the other casinos like New York New York based on New York City. The Paris Casino, Planet Hollywood, MGM and Bally's. Another is the Monaco Casino. Italy gets a show with the Bellagio Casino and it's huge actually enormous man-made lake and fountains that cascade up to 170 feet and all in sync with a different piece of music every 15 minutes.
Another two fantastic Italian theme casinos are The Venetian. Amazingly with gonads navigating the indoor canals.
Plus these gondoliers ca sing a tune or two. The other is the Palazzo with such a classy decor.
Now you may be getting a better idea.
As if that's not enough there is Caesars Palace Roman theme casino with over a hundred indoor shops.
Las Vegas has it all!
More casinos
We haven't even started to tell you anything yet. There Tropical themes with pirates, Hawaii, Flamingo Pink Casinos. Now there is a massive High ferris wheel.
Shopping in Las Vegas
Shops are virtually everywhere. Every casino has a shopping mall. The biggest are at Planet Hollywood and The Forum Shops joining Caesar's Palace. On the strip every possible gap between the casinos ae loaded with shops and pharmacy superstores. If you want a shopping mall there is the Fashion center mall at the northern end of the strip near Trump Towers.
Then there are the huge Premium outlets North and South of the Las Vegas strip. All this means the ladies can shop all day and the everyone can party all night.
Downtown Las Vegas
A fantastic area in Fremont Street. This area of casinos are from the original Las Vegas. Entertaining tourist long before the mega casinos were built. There is a massive overhead light display covering the street. Outdoor entertainment and some amazing gambling halls. You can picture some of the characters gambling here in years gone by.
You should visit Las Vegas at least once in your life. But if you do we bet you will want to come back!

Books about Las Vegas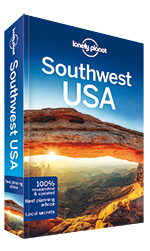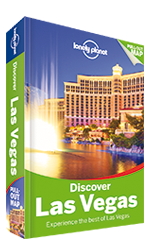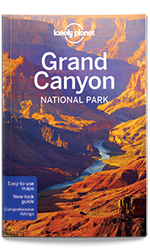 [amazon_link asins='162809060X,B013JENE1K,1465428046′ template='ProductGrid' store='etripa-20′ marketplace='US' link_id='00f6199f-740b-11e7-a3fd-01eb379e4458′]